The story of Ultimate Ears began 25 years ago and marked a turning point in on-stage technology. As an early developer of custom in-ear monitors, initial ingenuity evolved into a legacy of excellence.
Custom in-ear monitors revolutionized the way music is heard and performed starting with a single pair. Ultimate Ears' first pair of custom in-ear monitors were created in 1995 for drummer Alex Van Halen by his sound engineer in response to the overwhelming volume of stage monitors and massive crowds during performances. Alex needed a way to isolate his own sound from the ambient noises of large-scale arena shows and improve communication with the other band members.
On the back of a tour bus, in a fateful moment motivated by a desire to hear and perform better, the initial pair was developed and shortly after Ultimate Ears was born.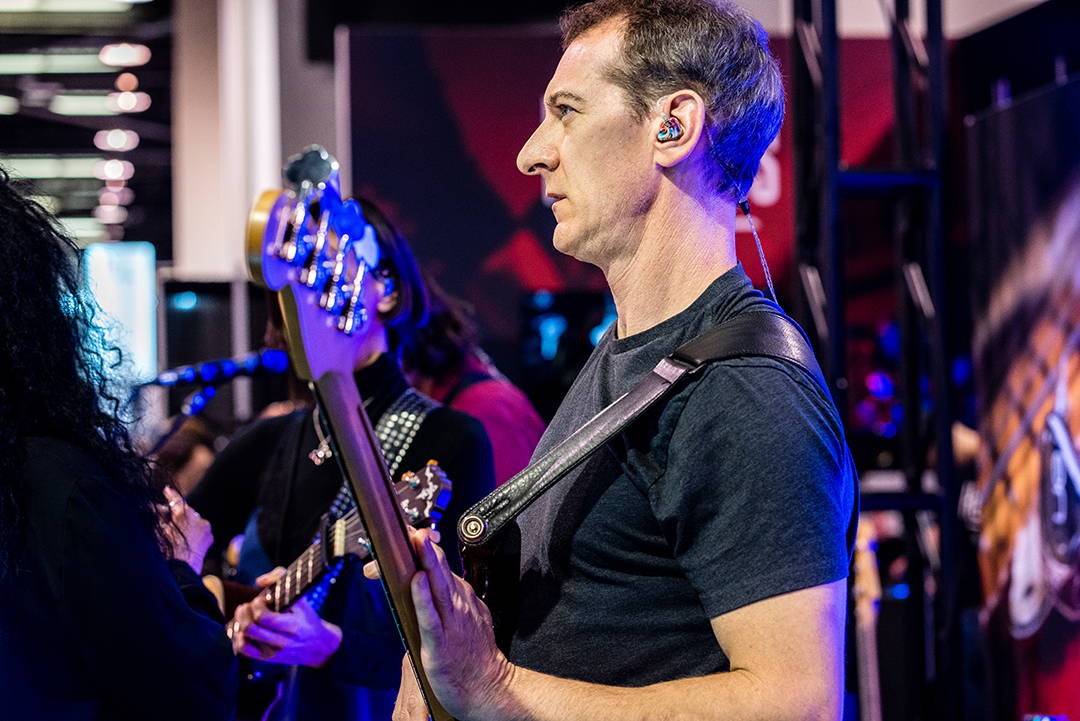 Using a custom shell designed from molded ear impressions and the first dual-driver, the initial Ultimate Ears in-ear monitors offered touring musicians sound isolation and precision like they hadn't experienced before, while also protecting their hearing.
The technology was immediately desirable, as more musicians and music professionals turned to in-ear monitors to meet their on-stage needs. As Ultimate Ears has grown, so has the scope of its offering which has expanded to include seven different in-ear monitors with increasingly sophisticated technical specifications including up to a hybrid of eight balanced armatures and dynamic drivers.
Every pair is uniquely handcrafted and offers customization for a range of professions from Drummers to DJs and Studio Engineers to Composers, providing each with their preferred sound.
As the market for in-ear monitors has broadened, audiophiles and music lovers want access to the premium sound that was once exclusively designed for musicians. In 2018, Ultimate Ears developed a custom fit earphone that would deliver the same quality audio as the professionals but with an adjusted fit to allow them to be worn more comfortably throughout the day. Still built from a unique ear impression, these custom fit earphones known as the CSX series offer a slightly shallower entry into the ear canal making them simple to insert and remove and ideal for everyday use.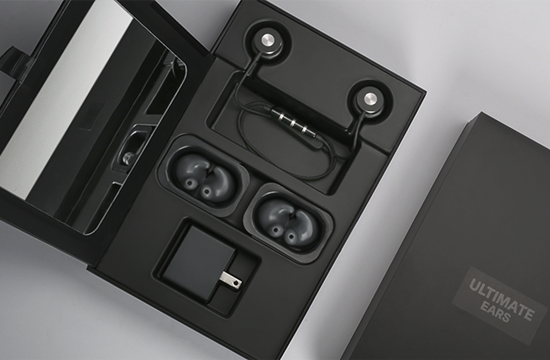 With a desire for increased accessibility, Ultimate Ears recently developed a patented Fitkit which lets consumers easily create ear impressions from home. Through the Fitkit, Ultimate Ears has added to a long history of pushing technology to offer the best audio quality and comfort fit to the widest range of music lovers and music professionals.